Jeremy Andries | EA | CFP® | MSA
Managing Member | Partner
Jeremy enjoys assisting businesses and individuals with their finances in minimizing costs and maximizing net savings in an efficient and effective manner. Jeremy attained a Bachelor of Business Administration degree from the University of Louisiana in Monroe and a Master's of Science degree in Accounting from the Texas A&M University in Commerce. He is also a CFP® professional and as an Enrolled Agent with the IRS he has the ability to represent individuals and businesses before an IRS audit or tax court. He served with GuideStone Financial Resources from 2004 to 2018 with the latter 6 years serving as Operations Manager of GuideStone's registered investment adviser firm and assisted the advisors and planning department to grow the department's advisory investors to over 17,000. He and his family also served two years with CARES/Apartment Life, a domestic missionary organization in the apartment community sector. Jeremy is a second generation tax preparer, having taken a keen interest in taxes when as a kid he would eagerly watch his dad prepare taxes; he has been preparing taxes since 2001 and also grew a tax preparation service business over nearly 20 years with an annual average growth rate of 16% per year. He loves serving individuals, families and small businesses in all things Tax! He especially enjoys working with ministers and has training and knowledge in the area of ministerial taxes – a complex and challenging area of the tax law. He serves on various ministry teams at his church. He has a high respect for ministers, ministry staff, their families and their ministries and enjoys any opportunity to serve them. Jeremy along his wife and 3 kids live in Copper Canyon.
Email Jeremy
Christopher R. Wells | CFP® | CKA® | MS
Partner
Chris is a CFP® professional with a goal of empowering Christian Families, Pastors, and Gospel-centered Business Owners to connect their personal finances to what brings them joy and brings God glory. Chris has his Bachelor's degree from Baylor University in Personal Financial Services, his Master's of Science degree in Personal Financial Planning from Kansas State, obtained the CFP® designation in 2017 and the CKA® designation in 2020 (Certified Kingdom Advisor). Chris loves to connect all the pieces of your personal finance situation for your overall flourishing. When he's not working with clients, he enjoys volunteering and leading worship with his wife, Lindsey. He, Lindsey, and his daughter Ellie live in Grapevine, TX and attend The Village Church – Southlake.
Email Chris
Amy Ferrara
General Manager
Amy is a retired nurse with 15+ years' experience in accounting as well. She is a native Texan and her family has been in the Lewisville area for generations. She has a love for accounting and administration. She is dependable and highly organized with excellent attention to detail. Amy and her husband, Dominick, have been married for 8 years. They have 2 young children, Luke 5 and Abbey 2. Her greatest joy is spending time with family and friends. Amy lives in Lewisville and is very involved in church at Valley Creek Lewisville.
Floyd DePauw
Bookkeeper | QuickBooks® ProAdvisor
Floyd is a native Texan with a Bachelor of Business Administration degree in Accounting from the University of Texas at Arlington and is a Certified QuickBooks® ProAdvisor. He has acquired valuable skills with over 35 years of bookkeeping experience in the dry cleaning, home remodeling, printing, publishing and income tax franchise industries. As a senior manager, he successfully supervised payroll, accounts payable and accounts receivable. Skilled at organizing efficient and prompt monthly closes to producing accurate and timely financial statements. In addition, he provides insightful business information useful in helping businesses to grow, become more efficient and successful.
Email Floyd
Chrislyn Lowery
Bookkeeper | QuickBooks® ProAdvisor
Chrislyn Lowery is a Certified QuickBooks ProAdvisor.  She began her career working in Corporate America as a Purchasing Agent and Contract Administrator, working with vendors to set up annual contract agreements.  She worked at Gulfstream Aerospace for 15 years before she was called to leave the Corporate environment to work in Ministry.  Chrislyn worked for a local church in the Newcomers and Adult Ministry for 5 years. She then began working for a Missions organization in 2009 as their Finance and Human Resource Manager.  In 2016 Chrislyn felt the urge to start her own business working as a Bookkeeper and HR Specialist.  She has 20 years of Corporate Business Experience, 15 years of Non-Profit Business Experience, 10 years of QB Experience. When she is not working with clients, she enjoys spending time with her 3 adult children, 2 grandchildren and husband of 31 years Ken.  Chrislyn attends The Village Church in Flower Mound.
Teresa Hill
Bookkeeper | QuickBooks® ProAdvisor 
Teresa Hill began her career administering Pension and 401K Plans for a large corporation. After having her first child, she worked as a Benefits Consultant for a corporation after they filed for bankruptcy during a conversion of their retirement plans. She then worked for a small non-profit where she served in various roles including Finance, Payroll and Human Resources Administration as it grew into a large organization. She has over 20 years accounting and non-profit experience. She is a certified QuickBooks® ProAdvisor. Teresa has been married to her husband, John, for 34 years and has two daughters, Megan and Sarah. Teresa enjoys watching Hallmark movies in her free time and attends Gateway Church in Southlake with her family.
Christina Lawrence
Bookkeeper  
Christina is a bookkeeper with over 5 years of experience. She is originally from California, where she graduated from Biola University. Her love for serving others and attention to detail led her to first become a bookkeeper for both a church and a ministry in the Pacific Northwest. She has resided in Texas since 2010 and is excited to help new individuals and businesses with their financial needs. Christina, along with her husband Tony, children Jayden and Sydney, lives in Flower Mound. They love traveling, being active in their community, and are involved in youth sports, especially baseball.
Kimberly
Bookkeeper  
Kimberly Black brings over 15 years of financial management experience to her bookkeeper role at Master Plan. She started her career in finance with a corporate banking institution where she held management and advisory positions in retail and business banking. After taking time off to raise her family, she reentered the work force in office and business management roles for first a Christian youth ministry organization and then for a growing church, fulfilling the roles of bookkeeper, accounts payable and receivable, payroll specialist and member services manager. Kimberly married her high school sweetheart and together with their three children, live in south central Texas. She enjoys being outdoors and exploring new restaurants, museums and the unique attractions that the Austin/San Antonio area offer. In her professional life, she prides her self on hard work and accurate bookkeeping with a passion for helping people and small businesses meet their individual and specific needs. She is excited to be a part of the Master Plan team!
Sudha Chinthamreddy
Tax Specialist
Sudha is a tax consultant with over 5 yrs of experience in the tax preparation industry. She is originally from India and holds a Master's degree in Mathematics. Her love for numbers and finances makes her enjoy doing taxes. She is dependable and highly organized with excellent attention to detail. Sudha and her husband have been married for 23 yrs and lives in Flower Mound with their two boys. Her greatest joy is spending time with family and friends.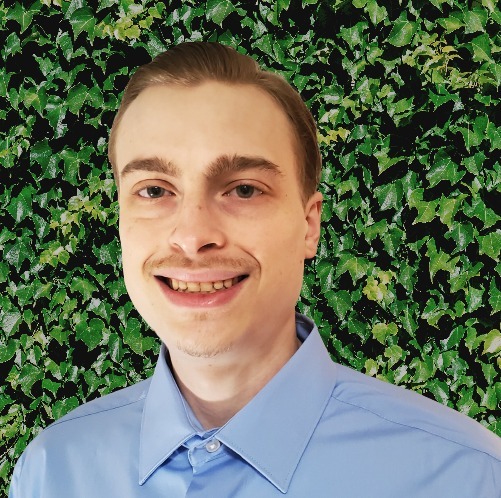 Michael Lawrence
Tax Specialist
Michael is a tax specialist with a passion for numbers and technology. Born in Kansas and raised in Texas, he graduated from the University of North Texas with a Bachelor's in Business Administration in Accounting. He enjoys working with people to help save money and stress on taxes and finances. In his free time he enjoys playing billiards and recreational basketball. Michael lives in Lewisville and attends RockPointe Church.
Preston Harris, EA
Tax Specialist II
Preston is a native Texan, passionate about serving others. He earned a Bachelor of Administration in Accounting from Texas Tech University and as an Enrolled Agent with the IRS he has the ability to represent individuals and businesses before an IRS audit or tax court. He started his tax career in the restaurant industry for a national chain. Outside of helping clients with their taxes, Preston is mostly spending time with his wife, Madison and son, Elias, or serving as an audio engineer at Valley Creek- Lewisville.
Our team brings its experience, expertise and passion together in MASTER PLAN TAX SOLUTIONS to live out the Master's Plan by serving you, your staff and your financial needs.
Services We Offer!
TAX PREPARATION SERVICES | BOOKKEEPING AND PAYROLL SERVICES | IRS REPRESENTATION SERVICES